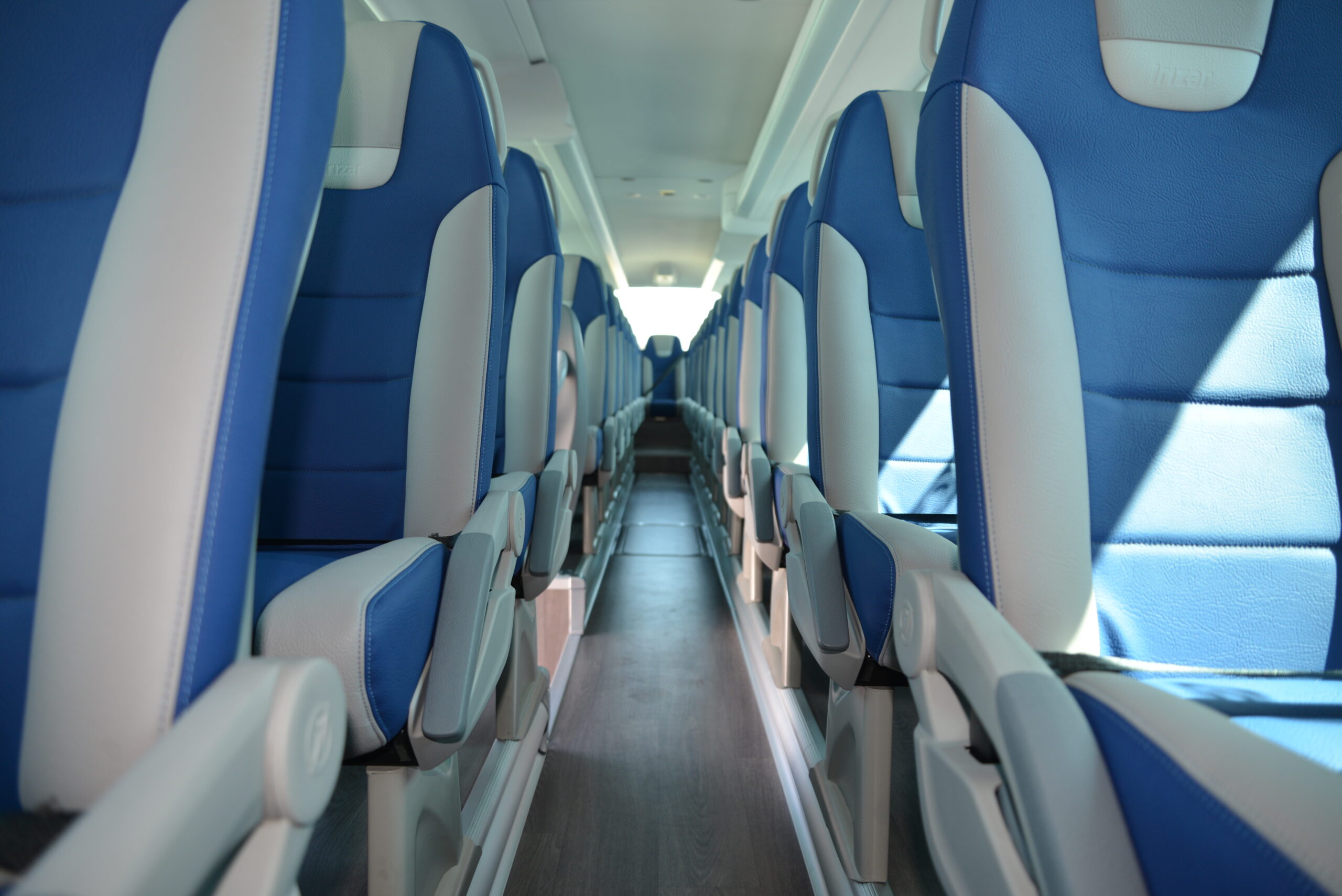 At BusGarraf we have a modern and extensive fleet to guarantee a high quality service in the community of Catalonia.

We offer a wide range of vehicle types that adapt to the needs of each of the services offered, with four key values: safety, quality, environment and comfort. Below, you will find our main actions and elements to strengthen each of these values.
Air conditioner.

Individual reading lights.

Wi-Fi.

Video and audio equipment.

Reclining seats with armrests and headrest.

Customizable illuminated sign.
Collection of oils and cleaning materials to be reused.

Waste separation and collection by authorised companies.

Euro standard vehicles.
ISO 9001 certified by ENAC.
ISO 14001 certified by ENAC.
UNE 13816.
Qualified staff undergoing continuous training.
Compliance with European standards regarding driving, safety and respect for the environment.
Speed limiter to 100 km/h.

Vehicles equipped with safety belts.

Vehicles equipped with anti-tipper and anti-deformation safety arch.

Seats with anchorages according to R80 standard.

Brakes with hydraulic retarder.

Integral suspension.

ASB and ASR assistance systems.

Geolocation with the TOM TOM system.
In addition to including these techniques and tools, we also provide elementary safety measures such as: bodywork resistant to frontal and lateral impacts, periodic maintenance of the fleet in our own workshops, first aid kit equipped with basic first aid material, fire extinguishers checked periodically, etc.
From our headquarters in Vilanova, we offer a varied fleet, with vehicles from 8 to 72 seats and different bodywork models, so that each customer has the best vehicle for each occasion, whether airport transfers, school transport, business transfers, weddings and more!
At BusGarraf we are committed to continuous improvement, providing a range of vehicles that are more advanced in terms of safety, comfort, technology and respect for the environment.
BusGarraf, your transportation partner.